The Unforeseen Enemy!
The Unforeseen Enemy!
When it comes to fighting COVID-19, the most obvious discussed PPE products are masks. After all, from what we know, masks greatly reduce the number of droplets that contain the virus from spreading around public and private spaces. However, transmission by surfaces shouldn't be overlooked. If these droplets get on a surface that you then touch, followed by touching your face, the virus could spread without you ever getting close to the infected person.
There are a lot of ways that companies/businesses are trying to tackle this issue, from doing rigorous sanitizing procedures to mandating wearing gloves. However, there are always going to be some flaws with these methods. An alternative way to allow people to quickly sanitize when needed and not require excess PPE stocking would be using UV light sanitization.
Top UV Sanitizer Options
Turn your smartphone into a mobile cleaning device with the UVClean Micro. Like sunlight in your pocket, the built-in Ultraviolet Light uses short-wavelength ultraviolet (UV-C) light to kill or inactivate microorganisms, so you can sterilize on-the-go. This little device uses minimal battery life when plugged into your smartphone using the dual Lightning/Android connector, or with the attached Type-C adaptor. Great for cleaning any high-touch items or surfaces while on-the-go. It's also attachable to your keychain for more portability.
UVClean P4000 5x Flip Power Bank Portable Charge
The UVClean P4000 5x Flip is a power bank for a new age. Featuring a 4000 mAh battery that can provide a full charge for most smartphones, dual Lightning and Android connectors (one on each side), a Type-C adaptor tucked inside, and a standard USB port for almost any cable you've got. But, the real beauty of this device is the built-in Ultraviolet Light. It uses short-wavelength ultraviolet (UV-C) light to kill or inactivate microorganisms, so you can sterilize on-the-go.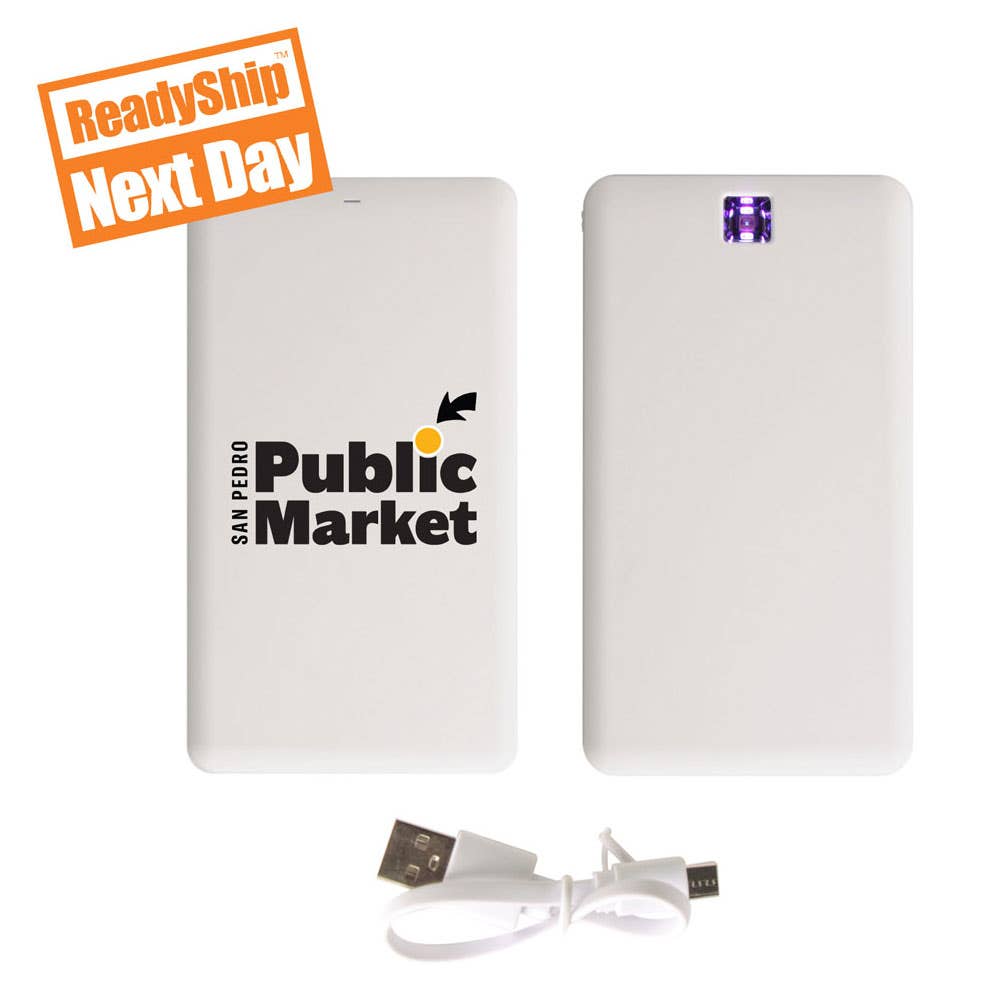 ---
Did you know that the average cell phone is covered in 25,127 bacteria per square inch! Clean up your act with the UVClean Qi. Featuring built-in Ultraviolet Light for sanitizing, and15W Qi wireless charging technology for a battery boost while it cleans. Like sunlight in your pocket, it uses short-wavelength ultraviolet (UV-C) light to kill or inactivate microorganisms. Great for cleaning other high touch items as well, like keys, watches, and more. Type-C input cord included.
---
Custom Portable UV Wand Sterilizer
UV-C light can get to the microorganisms that hide in crevices where even cleaning wipes can't reach, killing 99.99% of all bacteria and germs. You can install it in any place that needs to be sterilized, such as wardrobe, refrigerator, kitchen, shoe cabinet, etc. Each wand uses a rechargeable 450mAh battery, which gives you around 7 to 8 hours with each charge.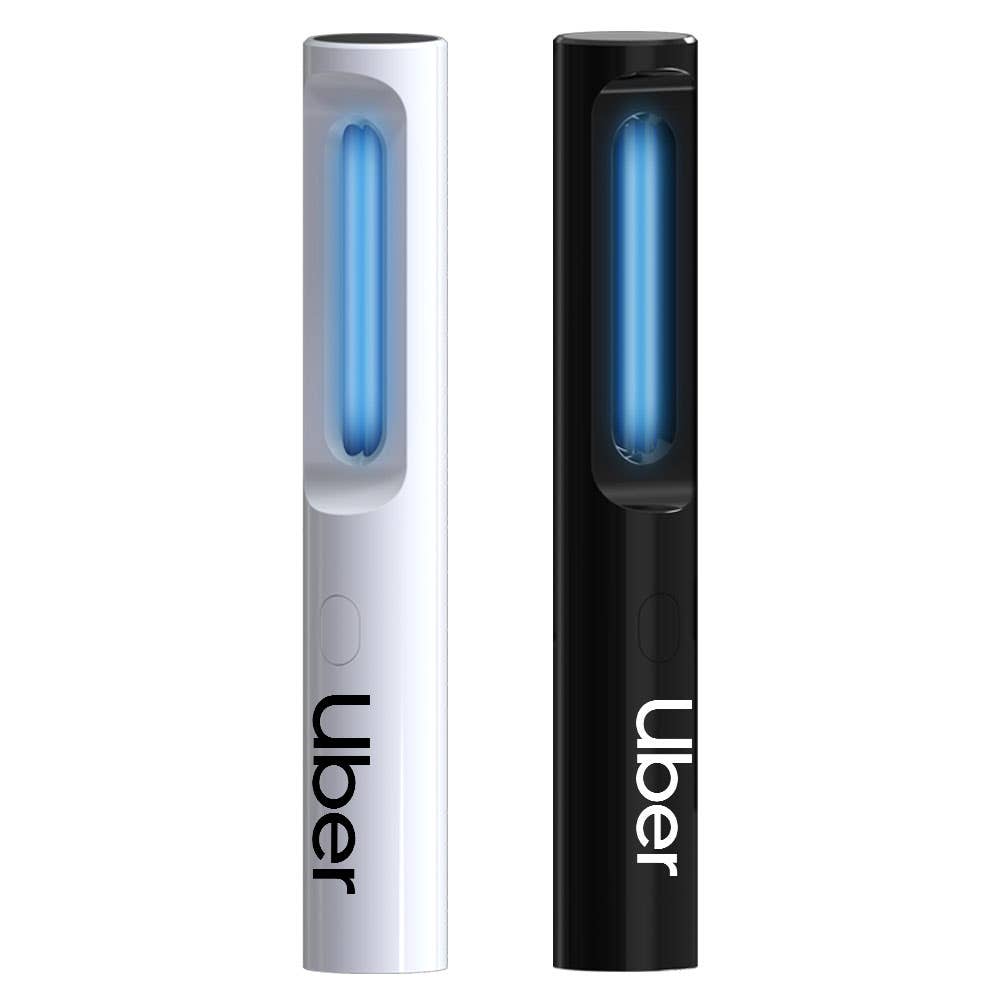 Take your cleaning game to the next level with the mophie UV sanitizer with wireless charging. Quickly kill 99.99% of the most common surface bacteria on your phone or other everyday items without heat, liquid, or chemicals that could damage your device. Plus, you can use it to top off your phone when you're in need of a charge. Sanitize your phone or other small devices in just five minutes. Toss your keys, credit cards, remote control, or earbuds into the mophie UV sanitizer for a quick clean.
Part of handling the modern challenge of doing business in a post-COVID-19 world is using modern solutions. Using quick and effective methods of spot cleaning is going to do a lot to prevent spread in situations where you may not have all the PPE you would desire, or where your PPE may be lacking or not properly applied. At Promoshak, our goal is to be able to give you all the equipment you need for your customers, clients, and employees, to feel at ease. UV sanitizers are a key part of this. Along with giving you a vital tool to keep safe, these also make a great branding opportunity to show your customers/team that you're thinking of them.
---
Category:
Tags: Portable UV Light Sanitizer, PPE Promotional Products, Sterilization, Covid-19, Portable Sanitizer